There are many LCD display suppliers in the world. When choosing a specially customized
LCD display supplier
, which one should be chosen to make LCD display, so as to ensure the quality of LCD display screen and professional service?
First of all, you must understand the overall production strength of this LCD display supplier. Although there are many manufacturers of liquid crystal displays on the market, there are still some small companies that do not meet the professional level requirements in the process or the overall technical level when making LCD screens. Therefore, the LCD display screens they produce, whether it is color or brightness, will have some differences. Although the overall price is relatively cheap, the effect of the display does not meet the requirements. Price is not the standard of LCD screen selection, but a parameter, the main thing is to know its cost-effective, can reach the highest.
SZ XIANHENG Technology Co., Ltd. is an industrial LCD display supplier, through high-quality LCD screen products and display driver program for the displays and touch control terminal devices. So far, the product has been widely used in medical, military, intelligent transportation, finance, security, electricity, industry and other industries.
Our main agent of LCD screen distribution AUO, MITSUBISHI, INNOLUX CHIMEI, BOE and other brands and so on. According to customer needs to provide a variety of LCD products including supporting LCD, LCD driver board, resistance and capacitance touch screen, LCD dedicated wire, the production of small and medium size industrial monitors,touch screen, etc.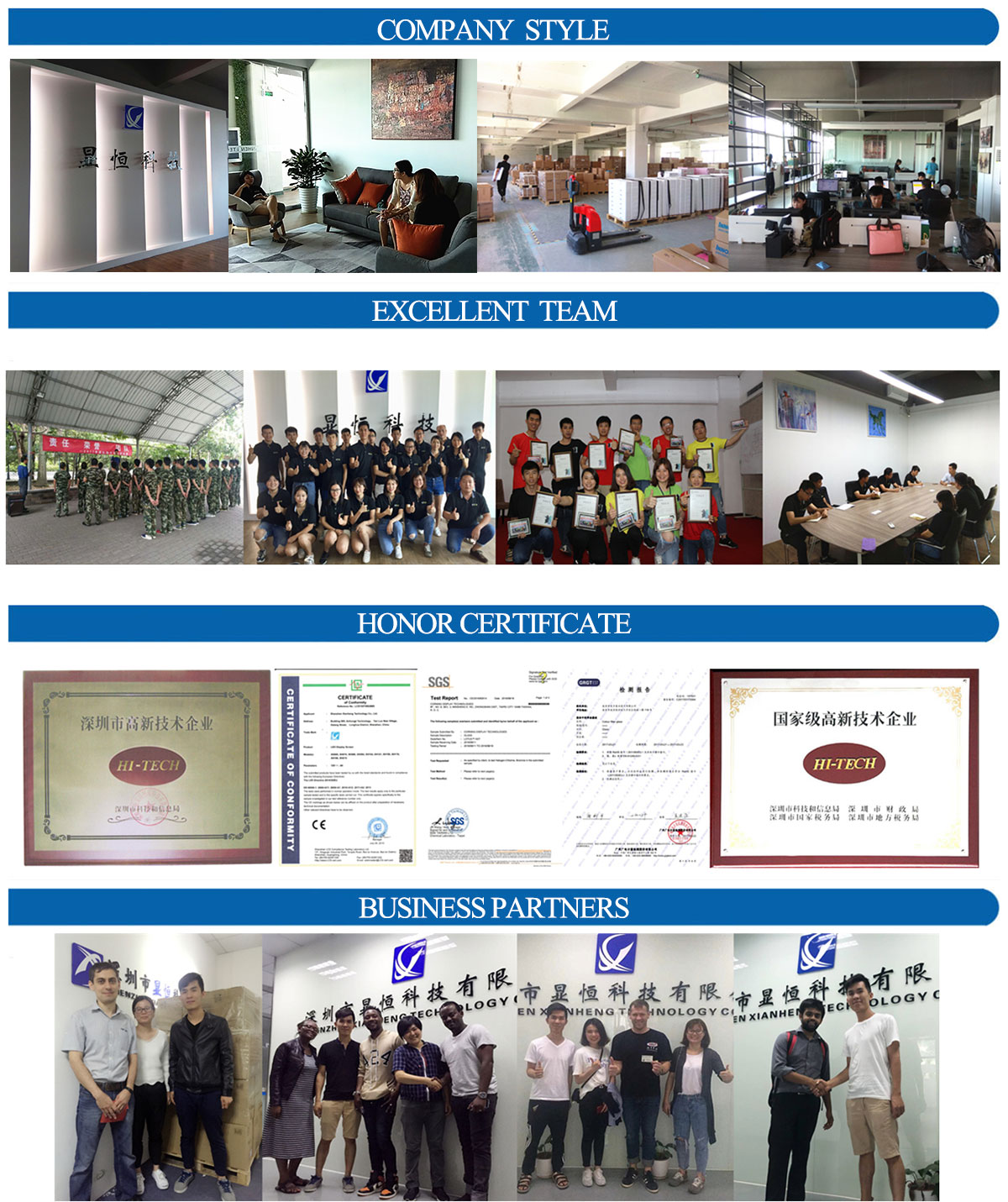 We are skilled in designing and manufacturing LCD display screen and tft module to meet the needs of customers. First-class quality, high quality service, reasonable price and timely delivery are all required to achieve maximum benefits for both sides.