Domestic LCD panel capacity increase
The world's first Hefei

BOE

10.5 generation TFT-LCD production line at the end of June ahead of the start process equipment moved into the plan, before the end of this year to achieve the first products production of light. This month, HKC 8.6 generation project of 7 production lines are put into use, the capacity utilization rate of 82%.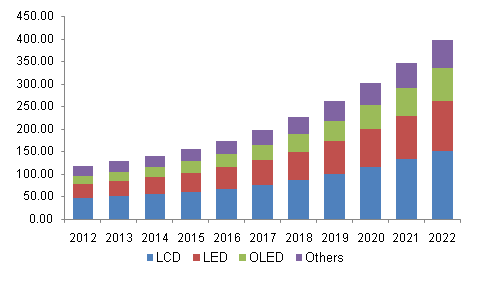 The industry believes that a substantial increase in domestic panel capacity, will drive the rapid growth of key materials such as polarizer demand. According to agency estimates, in 2018 the domestic Polaroid year demand from the current 125 million square meters to 220 million square meters, while the production capacity of 150 million square meters is expected, the gap between supply and demand will enable the industry to usher in development opportunities in the long term.

SAPO which subsidiary wholly owned by Shenzhen Textile(Holdings) Co., Ltd is the main manufacturer of Polaroid films in China, with 5 mass production and 1 production lines under construction. The main suppliers are Huaxing, BOE and other panel enterprises. The two quarter yield improvement, cost reduction makes the earnings growth of listed companies, up to profitability; Shenzhen Selen Science & Technology Co., Ltd. TAC film project is expected next year in operation, the TAC film is the key material for the production of Polaroid, costs accounted for more than 50%, the current is completely dependent on imports.