What is IPS LCD Screen?
As we all know, the

IPS LCD screen

is a full-view LCD screen, and its viewing angle can reach 178 degrees, which is the most ideal angle of view. XIANHENG is a factory specializing in the production of industrial LCD screens, with a series of IPS LCD screens. Today, let's give you an analysis of the advantages of IPS LCD, which is also a feature of it.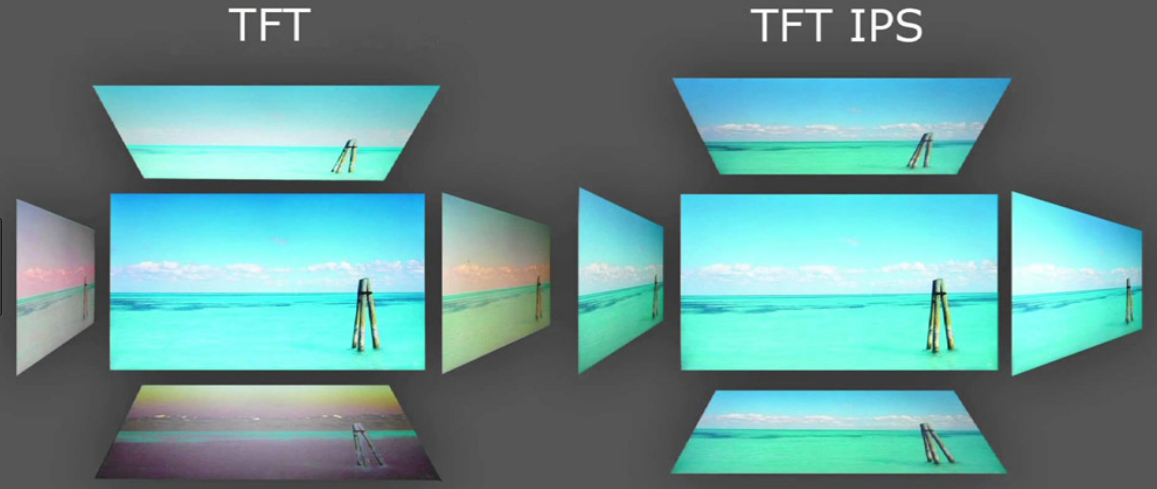 The degree of color change caused by the front view and different angle viewing of the IPS LCD screen becomes the color twist curvature, and the resulting value can hardly be distinguished by the naked eye. It means that the effect of looking at the picture from the front or the side is the same. The traditional liquid crystal display screen, from the side or more biased point of view, the picture will be more blurred, color will produce elegant phenomenon, IPS LCD technology to solve this problem perfectly. It makes use of its unique molecular horizontal conversion structure, can reach the super wide angle of view of 178 degrees up and down, and perfectly eliminates the visual "dead angle".

The response technology of IPS LCD technology is far beyond the traditional LCD screen, showing a more smooth dynamic picture.Under the IPS LCD technology, the dynamic picture image played by the LCD technology has no residual shadow, and the color will not shift. This technology may not be very different in ordinary mode, once the rapid screen is played, the difference and effect will be very obvious.

IPS LCD screen is not easy to damage, the traditional LCD screen is very fragile and easy to damage. As long as the traditional display screen is gently touched by the hand, it will produce water lines. IPS liquid crystal screen hard screen extrusion will not produce water pattern, the picture quality is more stable IPS liquid crystal screen hard screen will not be like the traditional soft screen, easy scratch, has a certain self-protection function.

As an excellent supplier of

industrial lcd display

and touch integrated modules in Shenzhen, XIANHENG specializes in the production and sale of liquid crystal displays and modules such as INNOLUX and AUO,BOE,CSOT. The main specifications include a full range of industrial liquid crystal products such as 8 "~ 21 inches. Provide integrated display touch solution! Products are widely used: industrial control, digital, industrial handheld terminals, smart home, medical equipment terminals, wearable and Internet of things terminals.

XIANHENG specializes in the production and sale of LCD screens such as industrial display screen, industrial touch screen and optical fitting. The products are widely used in medical equipment, industrial handheld terminals, Internet of Things terminals and smart home. Any questions please feel free to contact us by e-mail to sales@xianheng99.com.